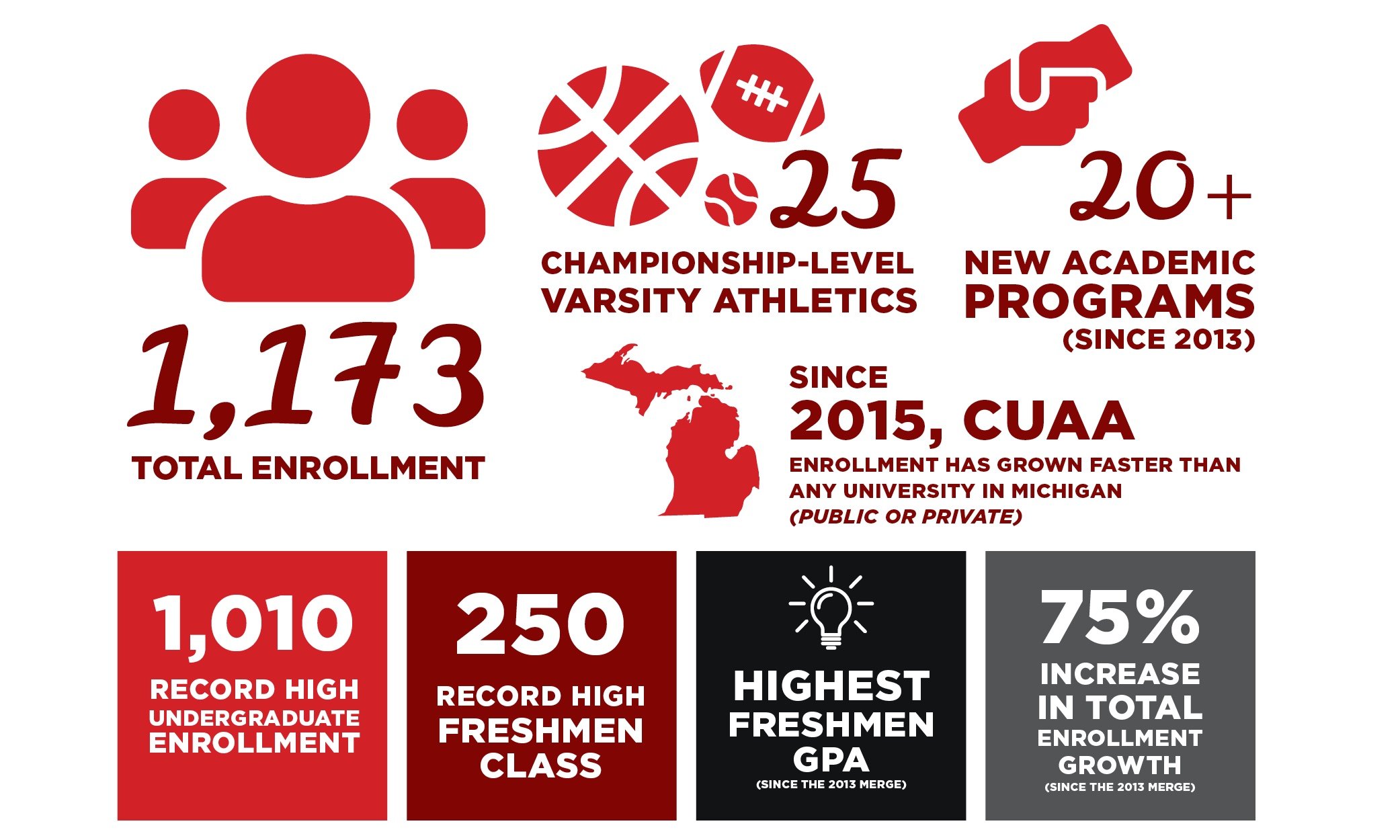 Here's everything you need to know about Concordia's growth at a glance.
---
At the end of October, Concordia University Ann Arbor released the 2020-21 enrollment numbers, displaying records in many areas and giving the CUAA community much to celebrate amidst the declining national trends in higher education.
As a Lutheran higher education community committed to helping students develop in mind, body, and spirit for service to Christ in the Church and the world, here's everything you need to know about Concordia's growth at a glance.
Related: MLive shared the positive news of CUAA's new enrollment records
Fall 2020 Enrollment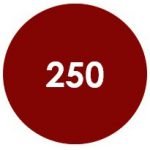 Record high freshman class. With 250 incoming freshmen this semester, this class beats last fall's freshman class by 27.
---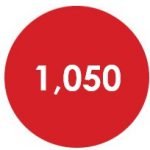 Record high undergraduate enrollment. 1,050 is up over last fall's census number by 34.
---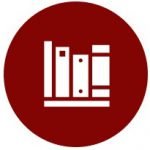 Highest GPA among freshmen class in recent history. The GPA is higher than any class since Ann Arbor's merge with Concordia University Wisconsin in 2013.
---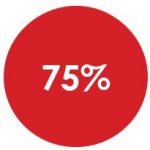 CUAA has grown 75% in total enrollment since 2013, when Ann Arbor officially merged with Concordia University Wisconsin.
---
What our graduates say…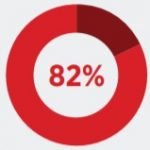 82% of 2019 graduates agreed that Concordia helped them better understand their calling and purpose in life.
---

94% of 2019 graduates agreed that Concordia provided a positive
environment for learning, living, and personal growth.
---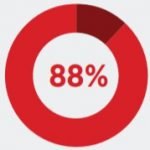 88% of 2019 graduates feel better prepared both to serve and to lead by putting the needs of others first
---

81% of 2019 graduates indicated they grew in their Christian faith during their time at CUAA.
---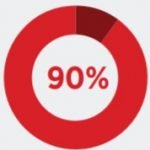 90% of 2019 graduates felt that faculty and staff demonstrated they personally cared.
---
Athletics

54% of undergraduates participate on one or more of CUAA's intercollegiate athletic teams.
---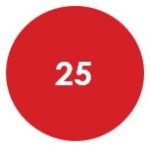 25 varsity level athletic programs are offered at through the athletic department at Concordia.
---

7 athletic programs have been added to the athletic offerings since 2013, including men's and women's tennis, men's and women's lacrosse, men's and women's ice hockey, and e-sports.
---
Areas of study

10+ new undergraduate academic program offerings since 2013 including two current top areas of study among undergraduate students—nursing and sport and entertainment business—along with other programs like social work, computer science, and digital media design.
---
5+ new graduate-level academic program offerings since 2013 including student personnel and administration in higher education, athletic training, physician assistant studies (launching in Jan. 2021), and digital humanities, with more graduate-level programs on the horizon such as physical therapy and occupational therapy.
---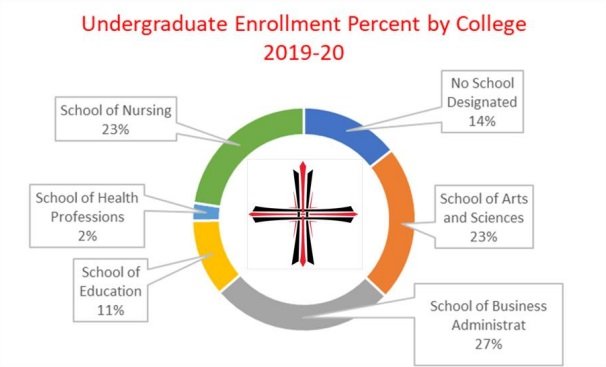 Related: Latest the latest in new degree programs at Concordia University Ann Arbor
Learn more
Stay up to date on all of Concordia University Ann Arbor's institutional surveys and reports, or check out more details at a glance.
— Rachel Thoms served on Concordia University's Strategic Communications team from 2015-2022. Any inquiries about this story can be sent to news@cuaa.edu.
If this story has inspired you, why not explore how you can help further Concordia's mission through giving.