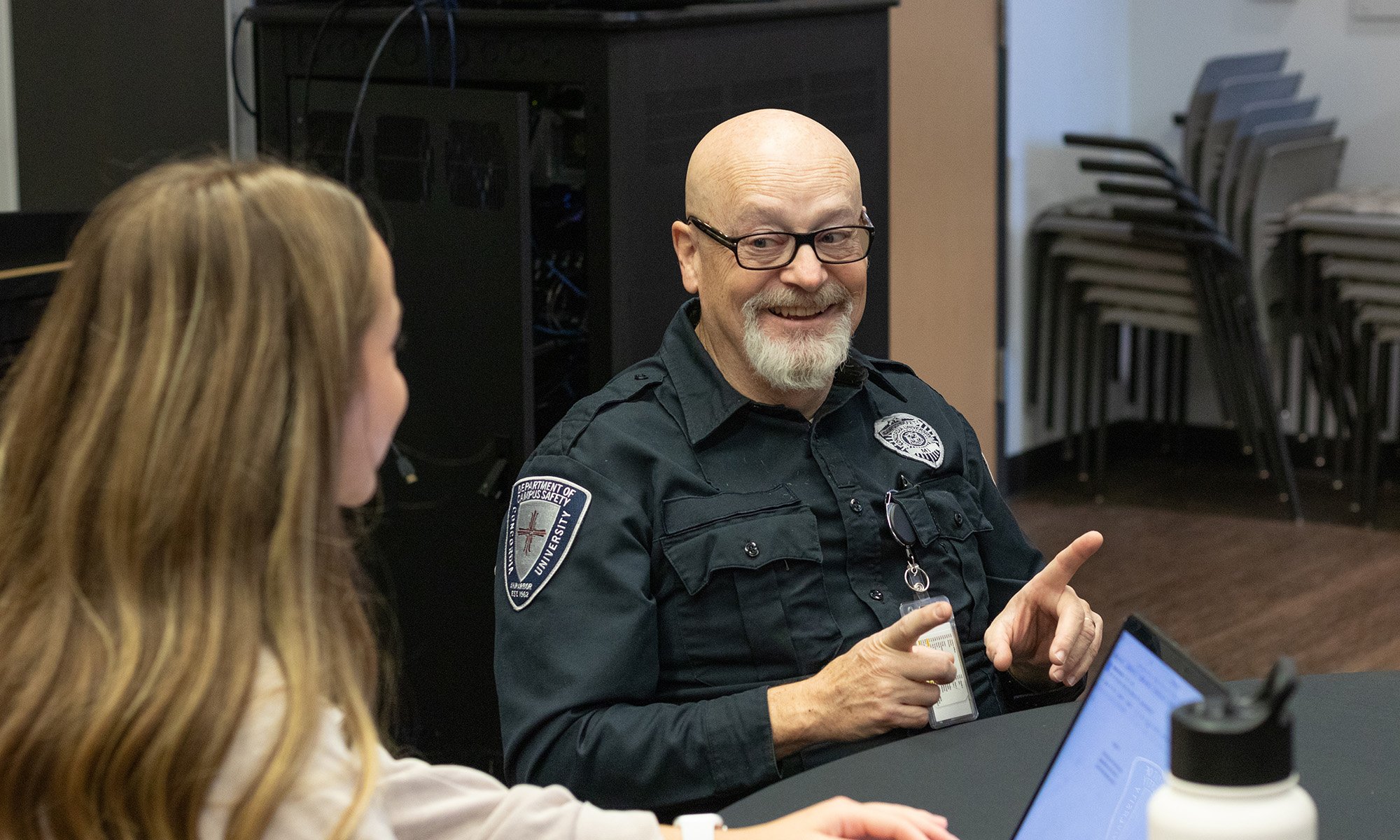 ---
Social work student Bethany Carey writes about Greg Emmons, who served in the United States Army.
---
Note: This story is one story in a series of veteran stories written by CUAA social work students.
By Bethany Carey
Greg Emmons grew up in Lansing, Michigan, and served in the United States Army. At just 17 years old, he made the decision to enlist. He served for seven years, four being active duty and the rest in reserves and national guard. Greg wanted to join the military because he was very interested in law enforcement, and he thought that it would be a great opportunity for him. He joined the 46th MP Company (Military Police) during his senior year of high school and was first stationed in Germany.
When asked about Germany and whether it was different from what he expected, Greg explained that the army does its best to prepare individuals before sending them to a new place. For example, they provide lessons on cultural differences, language classes, etc. However, these things hardly scratched the surface of what it would be like to actually live in another country.
As a military police investigator, Greg's job was to keep watch and guard important military items that were being held on the base. After his time in Germany, Greg also served in Colorado and Florida. He described his job as often being like "watching trees grow." Though his day-to-day may have been monotonous, Greg's most memorable experience was on a night watch at Fort Carson.
An individual was seen illegally entering the base in which there were many military supplies. Greg, along with other military personnel, searched for this individual. Unfortunately, they were not able to locate him. He got away that night, but about six months later, Greg spotted the same vehicle that he had seen months prior. He was able to identify it as the vehicle of the man that had been breaking in before. Greg's team, along with civilian authorities, found and arrested him. This investigation is one of Greg's greatest moments of satisfaction because it was exciting for him to be able to solve this case.
One thing that was difficult for Greg upon his return home was feeling like things were far different from when he had left. He described it as, "It felt like you were gone so long that no one was left." Many of his friends had moved on to different places and opportunities, and it was hard for him to feel connected. Greg says something else that would have been helpful was more assistance in getting a job after he got out of the service. He found this aspect of his return to be more difficult than he had imagined.
Despite facing these adversities, he worked hard and was able to do many more great things. Greg left the military in 1983, but his service did not end there. He went on to become a police officer, and later, a corrections officer serving in multiple prisons. Whilst Greg spent the majority of his time in these roles, he looks back on his time in the military with fond memories. After he retired from law enforcement, Greg and his wife moved o Ypsilanti, Michigan, and he now serves on our very own campus safety team at Concordia University.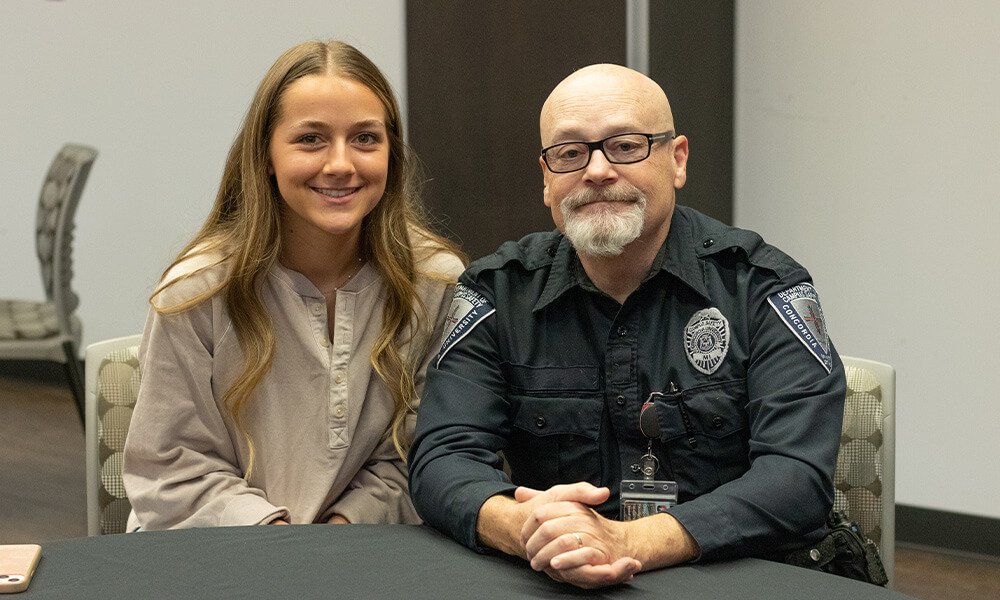 In the gallery
To read these stories in person, visit the Kreft Center for the Arts Gallery on campus. Also, through the month of November, artwork by veteran David Gaspar will be featured.
---
Want in?
To learn more about veterans services at Concordia University Ann Arbor, visit the Veteran and Military Admissions page using the link below.
---