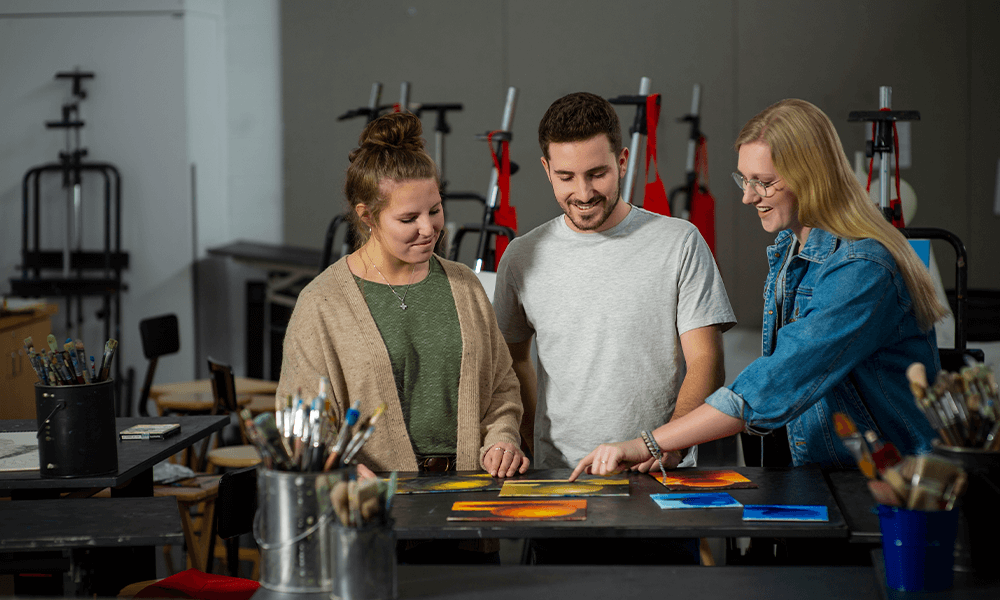 Concordia University Ann Arbor is home to roughly 1,200 students, and our campus continues to steadily grow and expand.
---
Editor's note: The images in this post were taken before COVID-19.
That number is small compared to many colleges and universities in the country, but throughout my college experience, I have come to love the close-knit community that exists on Concordia's campus with all of the benefits of being located in one of the top college towns in America.
Two years ago, I wrote a blog about why I love attending a small school. Here I am at the launch of my senior year, my fourth year on campus, and it's still true! Here are a few reasons why: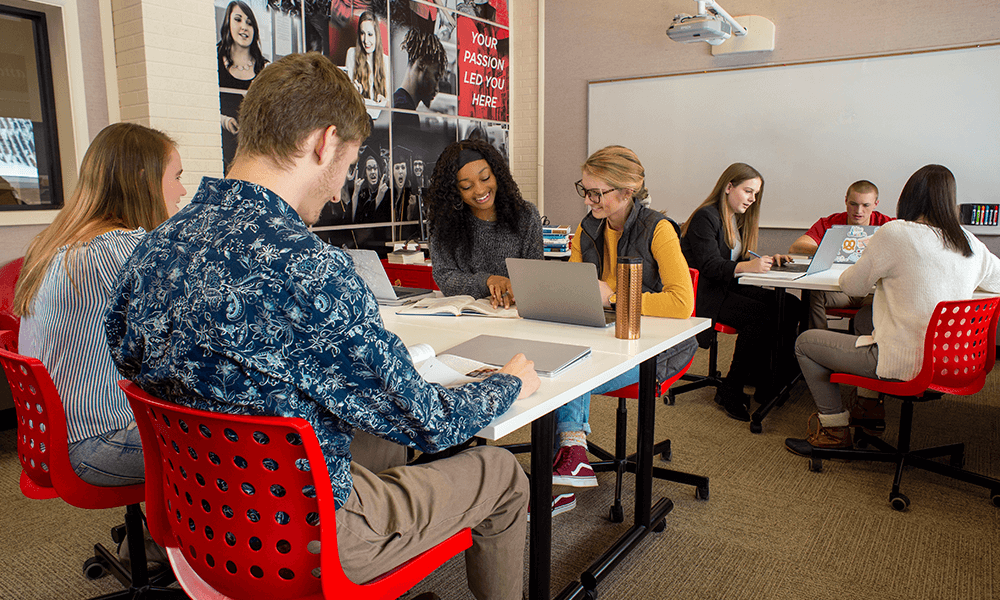 Student Influence
As students at CUAA, the faculty and staff to student ratio is fairly small (11:1, specifically). Because of this, students are able to work closely with professors and other staff members to make change happen on campus. Whether it's giving input about events, classroom activities or even policies on campus, students have a voice at Concordia. There are also student workers in almost every department. From marketing to theater to education to athletics, students are heavily involved in the happenings of the university outside of the classroom. The fact that students are invited to be an integral part of serving this campus is something that can only happen at a small school.
Related: CUAA advocates for independent colleges and universities
New programs all the time
During my time at Concordia, so many additions have been made in terms of academic opportunities. One example that I often use is the creation of the program that I am in today, Digital Media Design. This program was officially approved and established in 2019 and I had the opportunity to help design it for about eight months before it was released. Concordia has also been able to see a need for offering medical programs and over the past five years, beginning with our school of nursing. Concordia now offers a variety of programs that are specifically targeted towards the healthcare field. Next up, physician assistant studies in January 2021!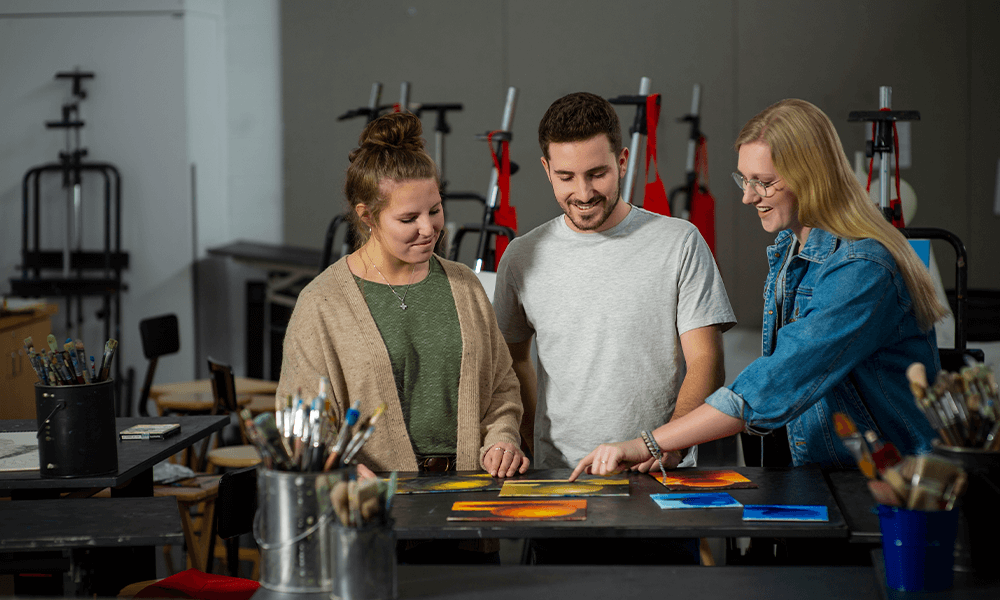 Small class sizes -making in-person classes a possibility
Many big schools in Michigan have closed their physical doors to students and have gone all online for the fall semester. One reason for this is because large universities cannot afford to restrict their class sizes to only 10-20 students. At Concordia, our average class size about 15 students (2019), making it possible for in-person classes to occur. Along with logistical benefits, small class sizes allow for students and professors to work more closely and connect on a regular basis throughout the semester.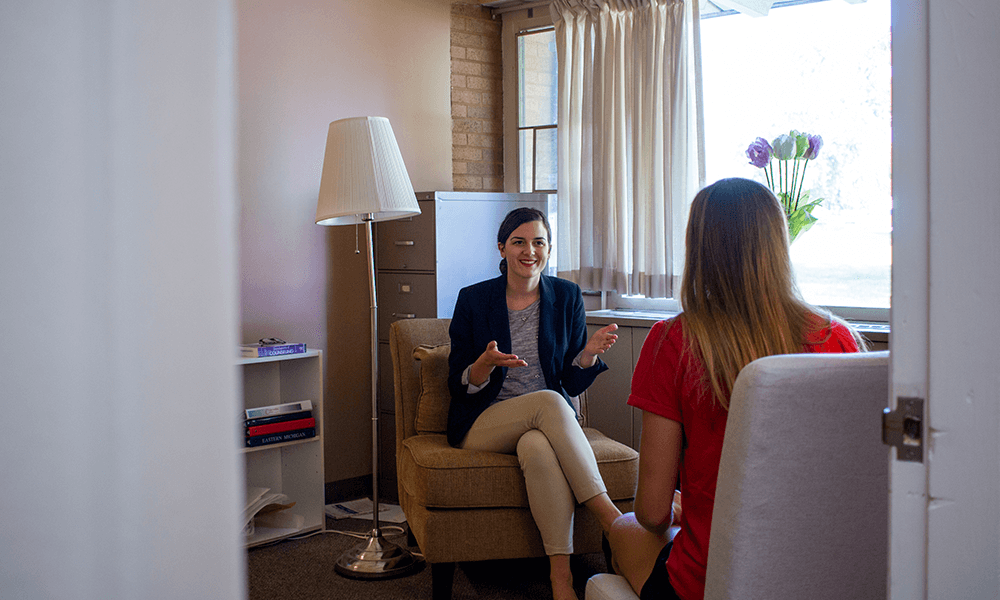 Students are known
Not only are students known by their professors in classroom settings, they are also known by the other staff members on campus as well. From advisors to academic program directors, or residence life directors to the staff in The Nest and Cafe, students are known. That's one of things I really do love about this campus. When professors stop and ask, "How are you doing?" they genuinely want to know. I find myself engaged in conversation with staff and faculty on campus all the time!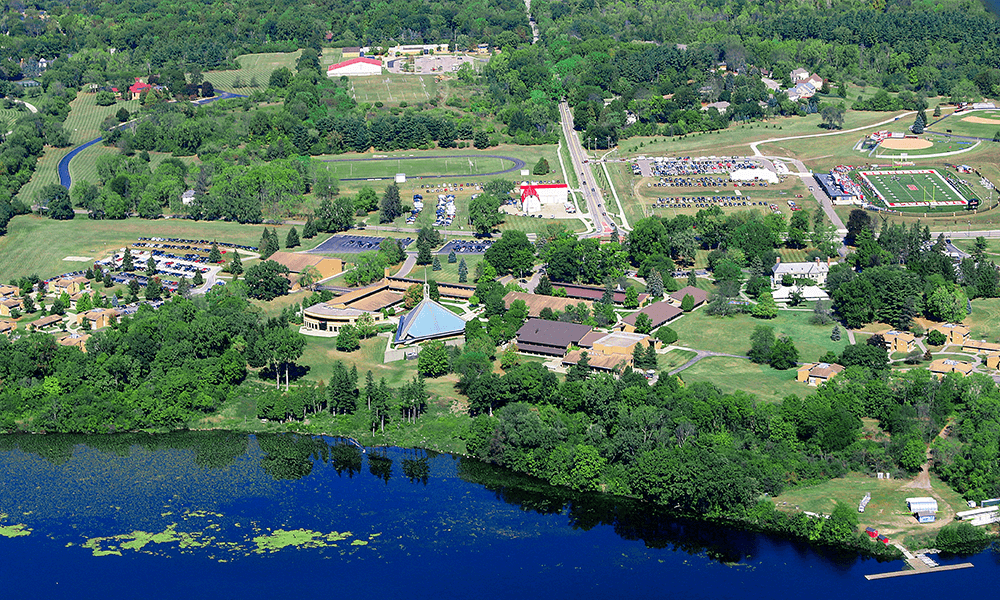 A hidden gem
This is a point that I have made before, but it is too good not to be repeated. Concordia is only a short drive from two big schools: Eastern Michigan University is 4 miles to the east and University of Michigan is 3 miles to the west. Want a quiet night to unwind and recharge after a grueling week? CUAA's scenic campus offers all kinds of peaceful "corners" away from the bustle of activity. On the other hand, if you're feeling like you want to join the throngs of college-aged peers or find a local shop that can only be sustained by the crowds of patrons that come with a big college town, you're right in the midst of one of the best college towns in America.
Thinking about joining our community? Apply to Concordia at cuaa.edu/apply or request more information at admissons@cuaa.edu.
— This story is written by Allie Milot, social media manager for Concordia University Wisconsin and Ann Arbor. She may be reached at alexandria.milot@cuaa.edu or 734-995-7403.
If this story has inspired you, why not explore how you can help further Concordia's mission through giving.