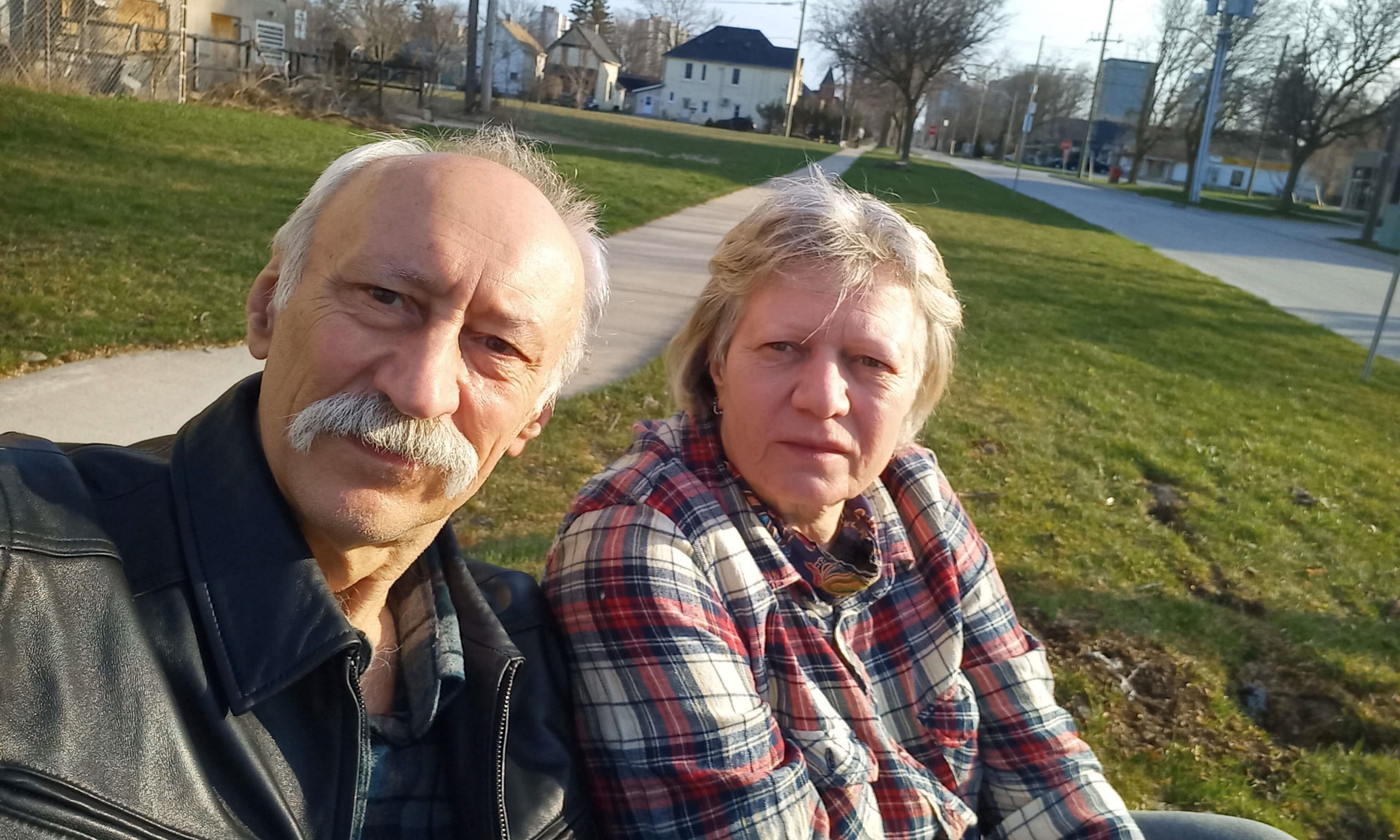 The Concordia family has wrapped its arms around Dr. Oleg Ivanets as he continues efforts to bring his Ukrainian parents safely—and legally—to the United States.
---
More than a month ago, Ivanets, who serves as an assistant professor and chair of quantitative business for both the CUW and CUAA campuses, appeared on Fox6 Milwaukee news to discuss the Russian invasion and its impact on his native country. Weeks after the bombings began, his parents, Serhiy and Natalia, both 62, were still living in their home city of Kyiv, Ukraine, unable to financially afford a way to flee.
The initial departure out of Ukraine was not insurmountable, Ivanets explained; it was finding options once they were out.
Serhiy and Natalia face many roadblocks outside of their home country: a language barrier (they only speak Ukrainian), financial strains (their retirement pension is now null and all available housing options for Ukrainian refugees are incredibly expensive), and visa delays/restrictions, to name a few.
An alum facilitates a generous gift
CUAA alumnus Tim Hetzner ('76), who serves as president of Lutheran Church Charities, learned about Ivanets when the Fox6 media placement appeared in an alumni newsletter from Concordia. Hetzner acted swiftly to provide, through LCC, enough funds to ensure Ivanets' parents could leave Ukraine.
"I have a heart for Ann Arbor," Hetzner said. "When it came to one of our own, one of our professors, I knew we had to help."
Once out of Ukraine, the couple stayed in Poland for about a month—a period Ivanets describes as "very stressful."
"They couldn't sleep for two weeks—just were so full of nerves," Ivanets said. "It's hard to see my parents like that, and they're not even in the worst of situations."
From there they bore a mostly sleepless 50 hours of flights/travel time to make their way to Canada.
Although Ivanets and his parents are now just a short plane ride apart, a reunion is still not possible. Ivanets, who began at Concordia in the fall, is experiencing delays with his own U.S. visa due to backups caused by COVID-19. If he were to travel out of the country on his Canadian visa, he would be unable to legally return to Ann Arbor.
'Uniting for Ukraine' provides possible route to U.S.
Some additional good news landed in the media last month, however, when the Biden administration announced plans for a program that will allow U.S. citizens and groups to financially sponsor Ukrainians displaced by the Russian invasion so they can come to the U.S. sooner. The program, named "Uniting for Ukraine," officially launched on April 25 and is the first concrete U.S. policy aimed at fulfilling Biden's pledge of welcoming up to 100,000 of the 5 million Ukrainians who have fled their homeland.
Ivanets has already applied to sponsor his parents.
"With God's help, it will work out soon," Ivanets said. "It's very sweet the people that support us in such hard times. Without the help from LCC, I don't think that I'd be able to manage it. People have said prayers. It's a difficult time, but I'm grateful for the help."
— This story is written by Kali Thiel, director of university communications for Concordia University Ann Arbor and Wisconsin. She may be reached at kali.thiel@cuw.edu or 262-243-2149.
If this story has inspired you, why not explore how you can help further Concordia's mission through giving.