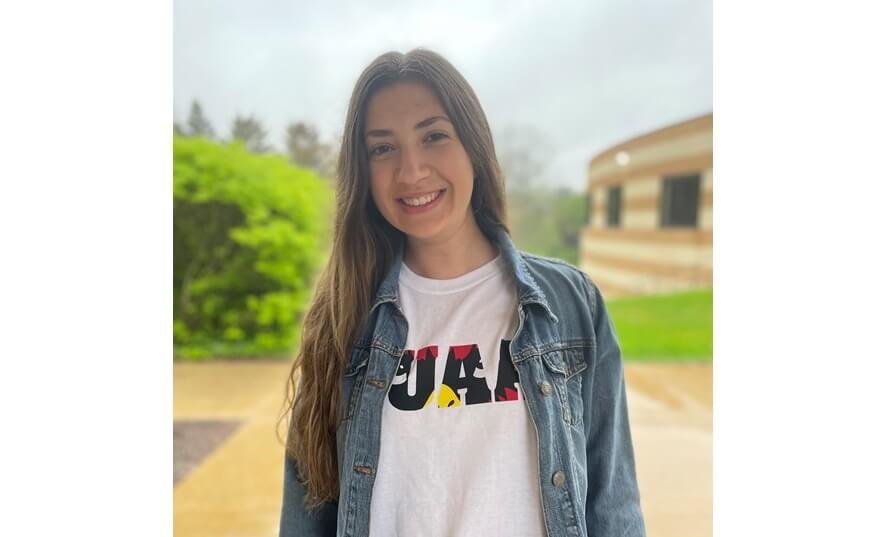 Congratulations, Natalie!
---
"Natalie is a pure joy to have in courses and the program. She is kind, a good listener, compassionate and lives out her Christian faith. She is a scholar athlete, a deep thinker and shows resilience. With all that she still is able to bring a positive joy to where ever she is. Natalie is a strong Christian example to her peers."—Faculty nomination
Major
Graduation Year
2022
Favorite Class
Skills and Methods of Social Work Practice & Human Behavior in the Social Environment with Professor Eric Shanburn have shaped me greatly as a Christian, student, and future social worker. Abnormal Psychology with Professor Frank Rubino was incredibly eye opening to myself as we learned about the different cognitive disorders that exist and their impact on human development and functioning. I am so grateful for the ways that these professors have impacted my Concordia experience and education!
Hometown
Warren, Michigan
Clubs or extra-curricular involvement?
I play percussion in the Wind Ensemble and Orchestra, I am on the women's volleyball team, I serve on the Campus Ministry Leadership Team (CMLT) as well as work alongside Pastor Randy Duncan in daily chapel by live streaming the services. I co-lead a women's Bible study through Athletes in Action, I serve as a Transition Leader for Fall Welcome Weekend, and last but not least, I am a student ambassador in the admissions department. I definitely have my hands full but it just goes to show you how many opportunities you have at CUAA to be involved! I certainly enjoy every second of it.
What is your favorite CUAA pastime or spot on campus?
Tuesday Night Worship is part of my weekly routine, and I love Fall Welcome Weekend. This past fall, the Social Work department restored the garden on the East side of campus, which was something that hadn't been done in years. Also in my time at Concordia, I have had the humbling privilege to honor our nation by helping place flags around the campus roundabout and entrance in remembrance of September 11.
What's helping you to stay positive during this pandemic?
Undoubtedly, this past year has been tough on everyone, unfortunately harder on some than others. On the contrary, this is a relatively rare time in all of our lives. When will there ever be another time where everyone in the world will all be experiencing a similar life altering circumstance? These shared experiences equip us to serve as a support to others. I have been striving to be more outgoing and intentional in what is considered a time of isolation, such as with mask mandates, COVID capacities, quarantines, etc., and because of that, so many new friendships and relationships have blossomed for me, both within students and staff. I am so grateful for the creative, generous, and safe ways that our campus has supported students during the pandemic.
What would you share with prospective students who are considering attending CUAA?
As I was considering several different schools before committing to CUAA, I assure you that I never looked back once I did. I love this place more than I ever could have imagined! I can guarantee that you will not just be an enrollment number on this campus, but a member of our family who is known and embraced by name. From a student ambassador perspective, you can never ask too many questions when making these college visits and phone calls. It is also helpful to make a list of the features and values you want in your college experience, and consider them when exploring your options.
If you could give a piece of advice to your fellow Concordia students, what would you say?
Enjoy your days here while they last- even the hardest ones. They definitely go by quick!
Get to know March's student of the month, Allison Garstecki ('21)
— Rachel Thoms served on Concordia University's Strategic Communications team from 2015-2022. Any inquiries about this story can be sent to news@cuaa.edu.
If this story has inspired you, why not explore how you can help further Concordia's mission through giving.