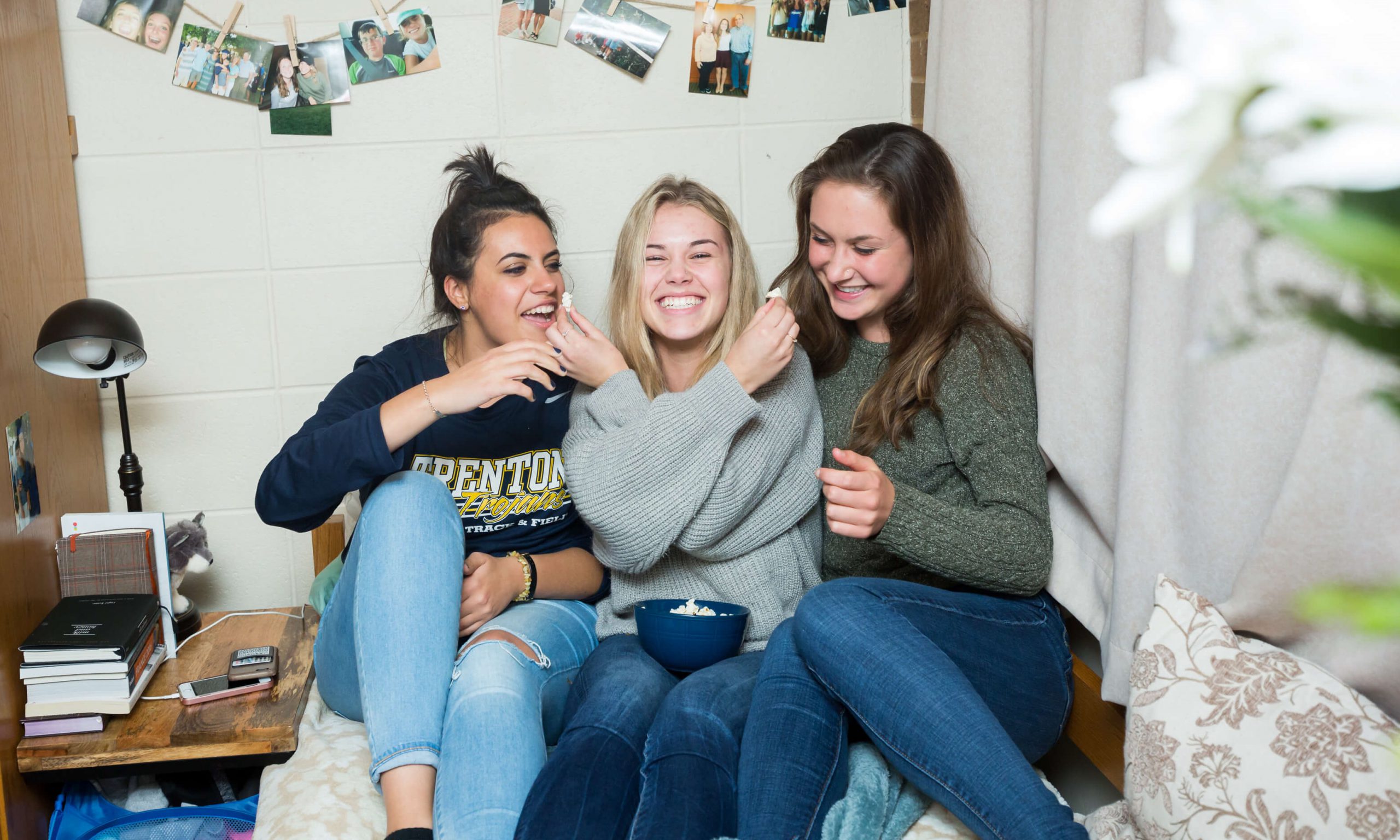 Beginning college is exciting because it's often paired with moving away from home and starting a new chapter.
---
At Concordia University Ann Arbor, all undergraduate students have the opportunity to live on campus.
Within the 187 acres of CUAA's river-front property there are 16 resident halls. Each resident hall was built with community in mind and designed to house 32 students. The large common area in the center of the building, known as the CA, includes space to study, cook, or hang out with friends.
These are just a few reasons why students chose to live on campus.
Late wake-up time
There are very few college students who don't love a few extra minutes of sleep in the morning. Life on campus means you can take that extra 10 minutes of sleep before you get up for class or practice (which will never be more than a five minute walk!)
On-campus meals
Meals are another thing included with on-campus living. Between the Caredinal Cafe, The Nest, and The Birdfeeder at North Building, food is available most hours of the day. The Café serves a variety of meals and The Nest and The Birdfeeder have on-the-go snacks, salads, and sandwiches which can be purchased quickly and brought to class.
Easy to make new friends
One of the best opportunities of living on campus is that fact that you're always around fellow students! Many of which you might not have met before. It's a great opportunity to meet new friends in your hall and around campus.
Live with your friends
When you live on campus you often get to live with your friends. This means late night hangs and growing closer through daily life. It's a great opportunity to learn to live with others and always a fun time.
Close to the best study spots
Living on campus gives you the advantage when it comes to late night studying. Since you're right near the Zimmerman Library you have a lot of study space at your fingertips. If you need to practice your piece for a recital you're also near the practice rooms in the Kreft Center for the Arts. If you're looking for a new spot to study, check these out!
Late night snacking options
Everyone has gotten late night cravings at some point! On-campus life means The Nest is always a short walk away, with sandwiches and other snacks available until 11 p.m. every night. If you're looking to go off-campus, these are a few of students' favorite late night snacking spots that are close to campus.
Convenient participation in Res Hall and campus events
Along with building community within your residence hall, you will also be able to participate in hall events. Your Resident Assistant will plan events throughout the semester to help you get to know your fellow residents. There are also often Cardinals athletics games happening where you can go and root for your friends competing, or events being put on by the Student Events team within Student Life. Participating in events helps you to get the most out of your on campus experience and allows you to meet new people.
Kitchen and CA's
Every hall has a kitchen with a stove, microwave, fridge and sink available for all of the residents to use. It's a great place to make late night ramen noodles or your mom's special cookie recipe if you're missing home.
RA's are always nearby
Speaking of R.A.s they are a valuable resource to all campus residents. They have extensive knowledge about CUAA and they want to get to know residents. They're there to help and love to share their knowledge. Get to know them here.
No traffic on the way to class
Let's be real, one of the worst parts of commuting to school is the traffic! The second is snow and other weather delays. When you live on campus you don't have to deal with all of that, you can just admire how pretty the snow looks on the trees. And if there does happen to be a cold day or a snow day, this is what your day might look like! 
Riverside access for sunsets or fishing
Concordia's campus is beautiful. Living on campus means you get to see it at every time of day. You have quick access to riverside sunsets and fishing along with hammocking at one of the many spots all around campus.
Go home between classes
It doesn't matter if you have just a few minutes or a couple of hours. College students don't underestimate the power of a good nap. A room on campus means those can happen much more frequently, and you'll still make it to class on time.
Safety
With campus safety on the clock 24/7, students feel safe and know that they are just a phone call away. Concordia has even been recognized as one of the safest campuses around. 
Click here to learn more about residence life at Concordia University Ann Arbor, and stay up-to-date on all things Concordia by following us on Twitter, Instagram, and Facebook.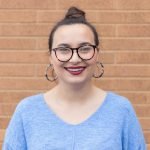 — Esther Schulze is pursuing her bachelor's degree in Marketing and Art. She will graduate in 2020.
If this story has inspired you, why not explore how you can help further Concordia's mission through giving.