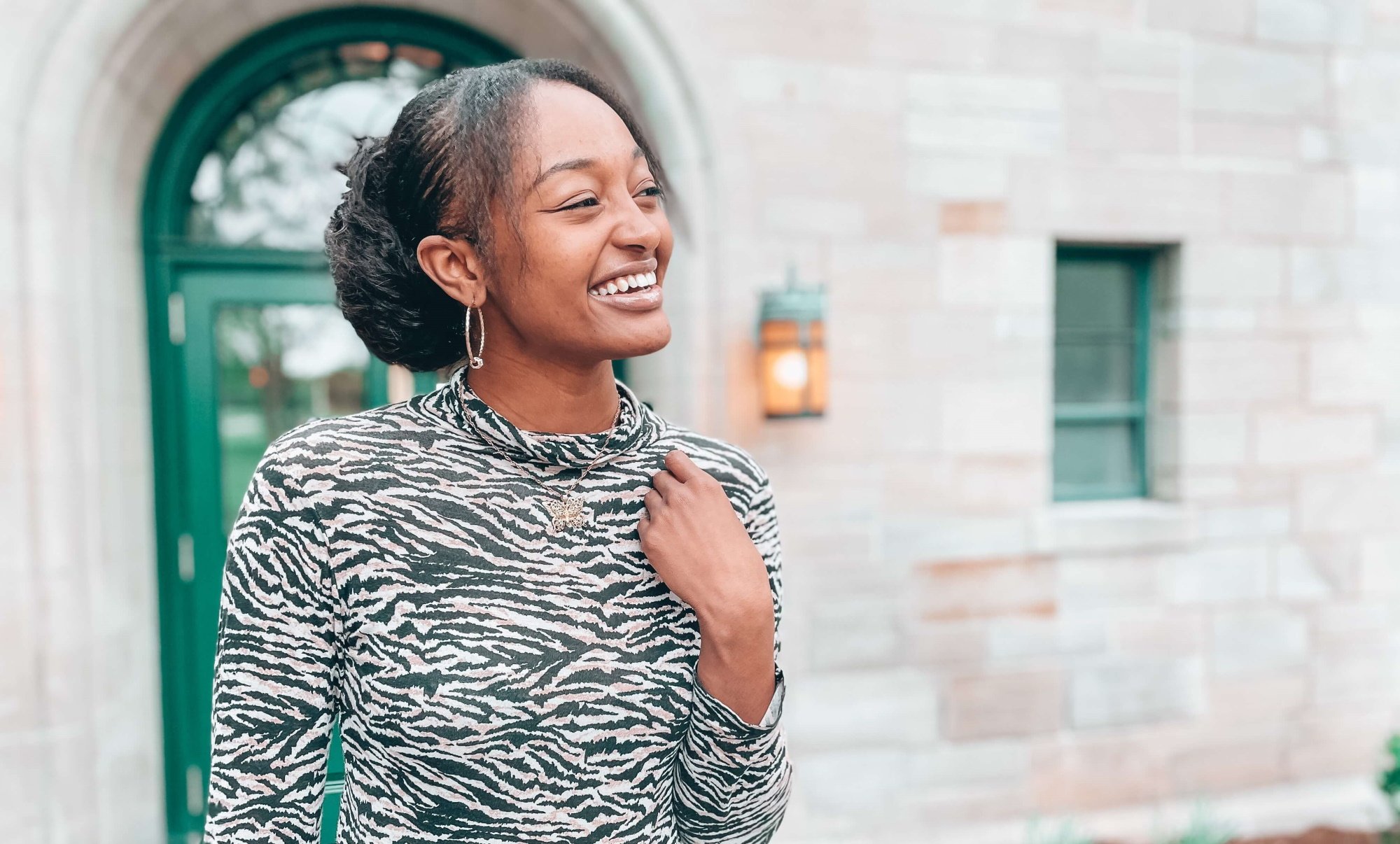 Tris'styn Williams remembers when she got the phone call that her school—Marygrove College in Detroit, Michigan—would be closing its doors.
---
Editor's note: This is one in a series of stories highlighting a few Concordia's uncommon May 2021 graduates. Faculty and staff submit candidates for consideration. Stories are posted in the days leading up to commencement. 
It was August 9, 2017, and Williams was on a summer trip with her family at Universal Studios in Orlando, Florida as she geared up to start her sophomore year at Marygrove a couple weeks later.
"I'll never forget. I was standing in Harry Potter world, crying, because I liked my school a lot," said Williams, from New Baltimore, Michigan. "I was looking forward to going back. I was going to be an RA, and had made so many great connections. I thought it was going be hard to top that."
Now, Williams will graduate from Concordia University Ann Arbor on Sunday, May 9 with a bachelor's degree in sport and entertainment business. Along with a stacked resume, the support of her basketball team, a stronger faith, unforgettable memories with friends, and enduring support from her family, Williams will tell you she hit the college experience jackpot.
"Concordia made me become me. If I was somewhere else, I don't think I would be where I'm at today. God definitely led me here," reflected Williams.
Another phone call – this time, good news
Concordia Ann Arbor swiftly made special arrangements to assist displaced Marygrove students. The women's basketball head coach at the time, Thad Sankey, also gave Williams a call and invited her to campus for a visit.
"It was the most perfect day; the sun was shining and they took me out to Chapel point," said Williams. "My soul felt really at peace, like I was supposed to be here."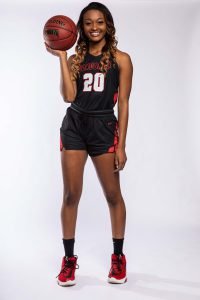 Williams quickly plugged into the women's basketball team, making friends immediately and logging minutes on the court from the jump.
At 6' 1", Williams has been playing basketball all her life. When she's not playing herself, she's likely cheering on one of her five younger siblings or helping her parents drive them to their own basketball practices and games.
"Being the oldest of six kids comes with a lot of responsibility. I want to be a good role model for them, encourage them, and help to lead the path for their future," said Williams, whose siblings are also very tall taking after their dad, Keon (6'4″) and her mom, Nina (6′ 1″).
Williams has achieved many accolades as a member of the Cardinals basketball team. Because she red-shirted her first season at Marygrove, she was able to play four seasons with the Cardinals. She led the team in blocks all four seasons (ranked 3rd all-time in program history), made the starting line-up in most games in her last three seasons, received awards within the conference, and became a scholar-athlete for her academics.
Experiential learning
Williams first learned of the sport and entertainment business program when she got to Concordia. She declared it as her major and was able to participate in experiential learning opportunities offered through the program, including working the NCAA Final Four, Forbes Travel Guide Luxury Summit, Leadercast, and virtual events for the rescheduled Tokyo Olympics.
Her duties at these events included event set up and break down, check-in tables, talent handlers, guest services, and other operations and logistics.
"I feel like I'm already really ahead in my career, and I'm only just graduating," said Williams. "Now I'm just trying to trust in God's timing and plan for me as I figure out next steps. I feel like I'm in a season of discovery."
Williams spends her free-time journaling, singing, dancing, and loves to learn new things. In addition to her school work and being a collegiate athlete, she recently took an online Bible course just for fun.
"Everyone at Concordia is pretty great. You can't go through the halls without someone saying hi, especially Pastor Ryan," said Williams. "My whole experience has taught me that things don't always happen as you plan them. When you're given opportunities, take them."
---
Want in on our Sport and Entertainment Business program? Learn more. 
— Rachel Thoms served on Concordia University's Strategic Communications team from 2015-2022. Any inquiries about this story can be sent to news@cuaa.edu.
If this story has inspired you, why not explore how you can help further Concordia's mission through giving.