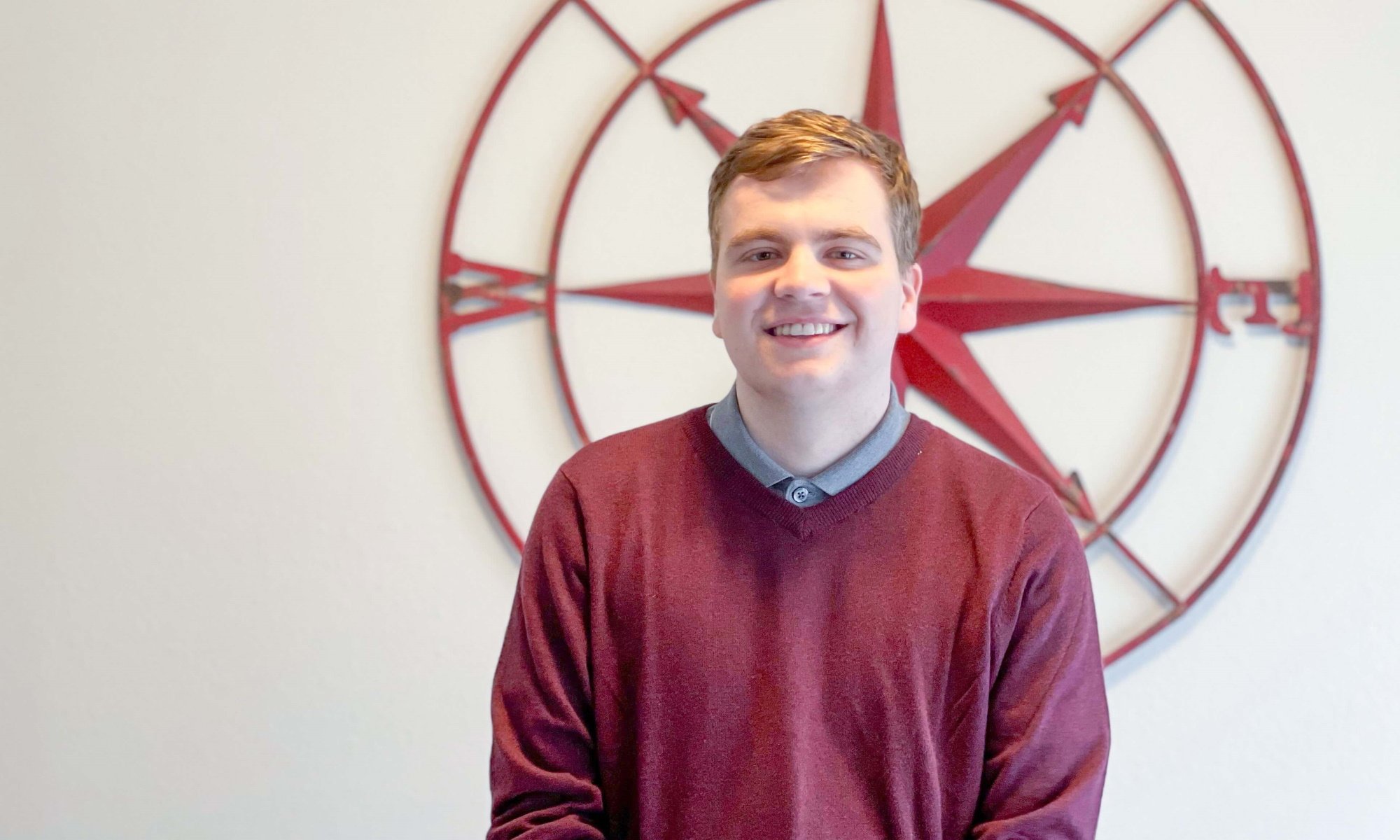 The last time James Olson ('21) celebrated his graduation, his life had just dramatically been turned upside-down.
---
Editor's note: This is one in a series of stories highlighting a few Concordia's uncommon May 2021 graduates. Faculty and staff submit candidates for consideration. Stories are posted in the days leading up to commencement. 
In 2018, Olson was in the final days of his senior year at Charlotte High School when his dad, Rev. Tim Olson—a pastor at First Lutheran Church, died in a two-vehicle rollover crash on his morning drive to a coffee shop. A distracted driver had run a four-way stop. As valedictorian of his senior class, Olson was set to give the speech at his graduation two days later.
He still gave the speech.
"My principal said I didn't have to, and I was really overwhelmed. But once I got up there, it felt like a God thing," said Olson. "I was in total control of my emotions and was able to share a message with my classmates something my dad always told me, 'We can do anything we put our minds to.'"
Olson has channeled his dad's advice throughout his time at Concordia.
'You can do anything you put your mind to'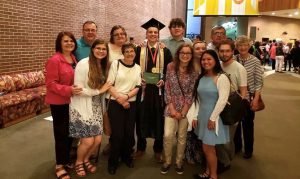 On Sunday, May 9, Olson will celebrate his college graduation with a major in finance and a minor in accounting. At twenty-years-old, he completed his bachelor's degree in three years.
"When I came to campus to register for classes my freshman year, I heard about the Business Scholars program and decided to try it," said Olson, who's been on an accelerated track for three years to be able to complete his degree so quickly.
Originally an accounting major, Olson switched his emphasis to finance after his principals of finance with Professor Jorge Gonzalez, sharing that the finance concepts he was learning peaked his interest.
The same professor who influenced Olson to change his major presented him with the Haab School of Business Student of the Year award on May 5, 2021. This award is given to a student based off of exceptional academic ability, outstanding interpersonal skills and a positive attitude; strong spiritual foundation and Christian character; and ongoing contribution to the CUAA community.
"James always goes above and beyond. When he takes notes, they'll be 12 pages and include charts and graphs. If he asks what is missing, the only comment I have is, 'Who's your publisher?'" said Dr. Gonzalez on when presenting the award to Olson. "He's the type of student that makes you want to be a better professor."
Support system in place
Beginning his college career months after his dad's fatal car accident certainly wasn't easy, but Olson's determination paired with a support system of his family, friends, and Concordia community attributed to his bachelor's degree milestone.
He was surprised to be freshmen roommates with a familiar face, a member of his church that he didn't know would also be attending Concordia.
"I think starting college or any new chapter can be a lot for anyone, you're on your own for the first time. It was nice to have a roommate that I already knew."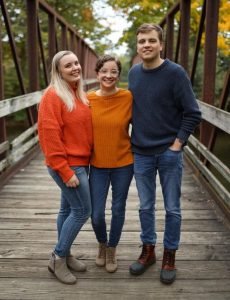 Olson says that along with his long-time girlfriend, his older sisters, Rebekah and Rachel, are also his go-to when it comes to support. Rebekah is a member of CUAA nursing's Alpha class and currently works as a Registered Nurse at Michigan Medicine. Rachel will be graduating with Olson on Sunday with a degree in Family Life Education.
The loss of their dad banded the siblings together with a particularly strong bond. They recently sold their childhood home as their mom, Chris, moved under the care of her own parents, the Olsons' grandparents, as she struggles with cognitive impairment after surgeries for benign brain tumors.
"I had an unusual path. If you asked me three years ago, I honestly didn't know if I would be able to keep my head up and go to college," said Olson. "I'd encourage anyone having a hard time to use your support system and don't be afraid to have people help you out."
Blessing in disguise
Nearly half of Olson's abbreviated college career has been altered by the coronavirus pandemic. Looking back, the ability to complete many of his classes virtually has been a blessing in disguise.
Olson secured an internship in Lansing last summer, a requirement for all upperclassmen in the Haab School of Business. The bank where he interned was impressed with his work ethic and talent, hiring him on part-time after his internship. Olson was able to continue working throughout his senior year, his employers kindly working around his virtual class schedule.
The option to complete his degree from Lansing he knows may not have been as seamless if it weren't for the pandemic. Next week, Olson will begin a full-time role at the Lansing bank as a credit analyst.
"I would give advice to anyone struggling to take it a day at a time, and stay positive. It sounds cliché, but it's really true. It can be overwhelming when you look too far down the road," said Olson. "And, appreciate the time you have with the people you love. I know my dad would be really proud of me and tell me to just keep doing what I'm doing."
---
Want in on our Business Scholars program? Learn more here.
— Rachel Thoms served on Concordia University's Strategic Communications team from 2015-2022. Any inquiries about this story can be sent to news@cuaa.edu.
If this story has inspired you, why not explore how you can help further Concordia's mission through giving.