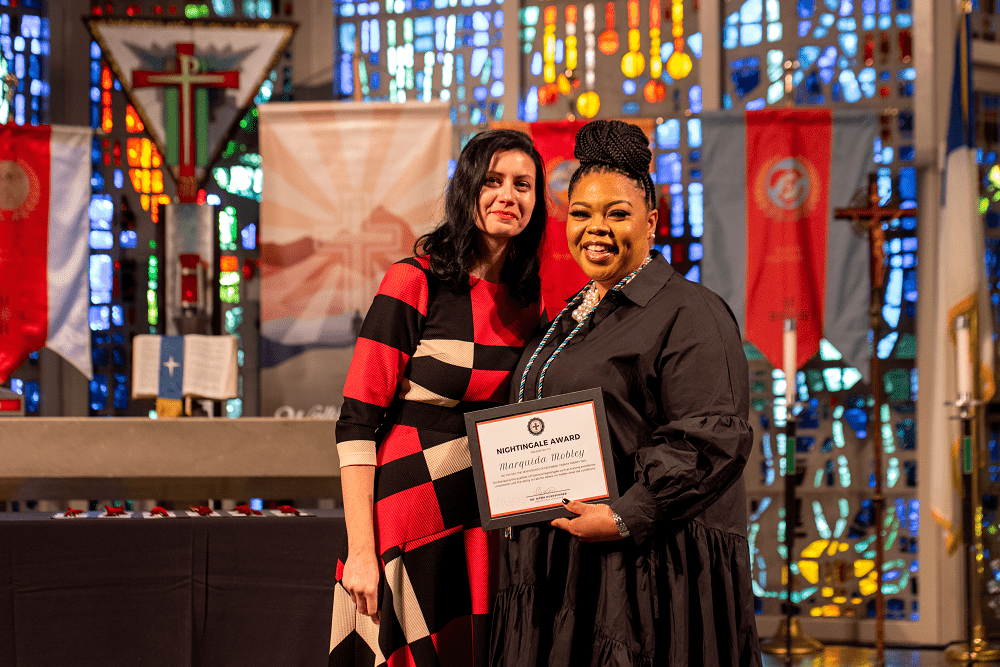 On Saturday, December 17th, Concordia University Ann Arbor Ronald and Marvel Jones School of Nursing celebrated the Pinning Ceremony for the THETA Class graduating from CUAA's Bachelor of Science in Nursing program.
Each semester, Concordia's nursing faculty and staff nominate students from the graduating cohort who best represent the core values of the nursing program: service, excellence, compassion, and integrity. An additional award, the Nightingale Award, was created to honor Florence Nightingale who embodied nursing as her life's vocation. The recipient of this award exemplifies that same character and calling.
Who is Florence Nightingale?
Florence Nightingale is an iconic figure responsible for the philosophy and underpinnings of modern-day nursing. Prior to her work, nursing was looked down upon as unimportant and a low-status job. Through her efforts, nursing was reborn into the trusted profession we know today.
The name Florence Nightingale is often associated with our cornerstone Concordia School of Nursing pillars: integrity, nursing excellence, compassion, and service. Florence Nightingale viewed nursing as her calling from God. She gave her life and passion to care for others, no matter the conditions. It is in her name, that we give this award to a graduate, who displays these same qualities.
For the sick it is important to have the best

Florence Nightingale
The Nightingale Award: Marquida Mobley ('22)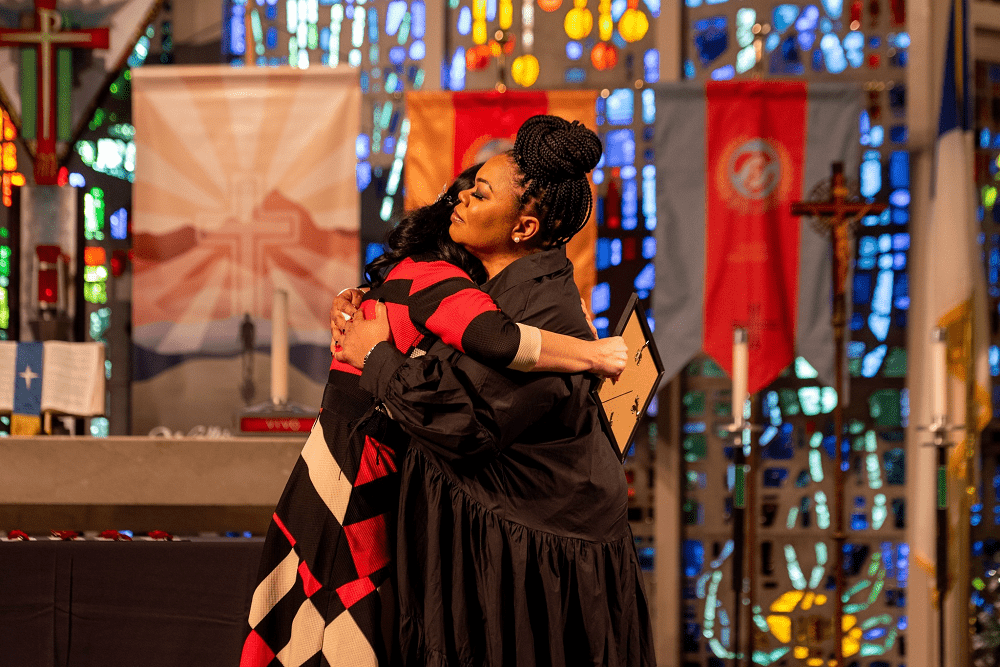 The award this year goes to a graduate with a heart of gold who passionately embodies all four of our School of Nursing's cornerstone values. Her Christ-like character shines brightly on a daily basis.
Overcoming challenges
Despite challenges on multiple fronts such as losing family members, finances, and schooling, her faith in Christ is unwavering. Though the journey through nursing school and life was far from easy, this graduate is not afraid to frequently step out and declare victory in Christ.
Showing empathy and compassion
Many of the nursing students consider her the mother hen of the class. They go to her for emotional and spiritual support. She offers her peers the right type of prayer at the right time, a shoulder to cry on, and motivation to continue. It's easy to notice the amount of respect that she has gained. During a simulation of a patient's death, she led the class in one of the most touching prayers that the instructor had ever heard.
This past summer, along with her classmates, she served the homeless population of Anchorage, Alaska. She saw beyond their physical and emotional scars and treated them with respect. Furthermore, she became a compassionate advocate for the homeless. Her service-oriented attitude was also demonstrated as she made time to serve as an officer for our Students' Nursing Association, despite her busy schedule.
This graduate demonstrates maturity, grit, exceptional courage, and academic excellence. She is always prepared for classes, simulations, and clinicals with determination, and yet with a humble attitude. Ready to learn and ready to serve. She is honest and open with her instructors and never asks for a handout. Even when she makes mistakes, she never compromises points for integrity.
A Bible verse that I think is very fitting to this graduate is from James 1:12 "Blessed is the one who perseveres under trial because, having stood the test, that person will receive the crown of life that the Lord has promised."
Needless to say, she is inspirational to us, and I believe, to everyone whom she meets.
The nursing team feels strongly that this person clearly represents the ideals that Florence Nightingale held so dear. I proudly give this award to Marquida Mobley.
Congratulations Marquida!
Previous Nightingale Awardees:
Allison Garstecki (Epsilon class, Fall 2021)
Sophia Bell (Gamma class, Spring 2021)
Alexandra Ferreira (Zeta class, Fall 2020)
Lauren Baranski (Omega class, Spring 2020)
Hattie Thomas (Delta class, Fall 2019)
Caitlyn Freshour (Beta class, Spring 2019)
Samantha Southwell (Alpha class, Fall 2018)