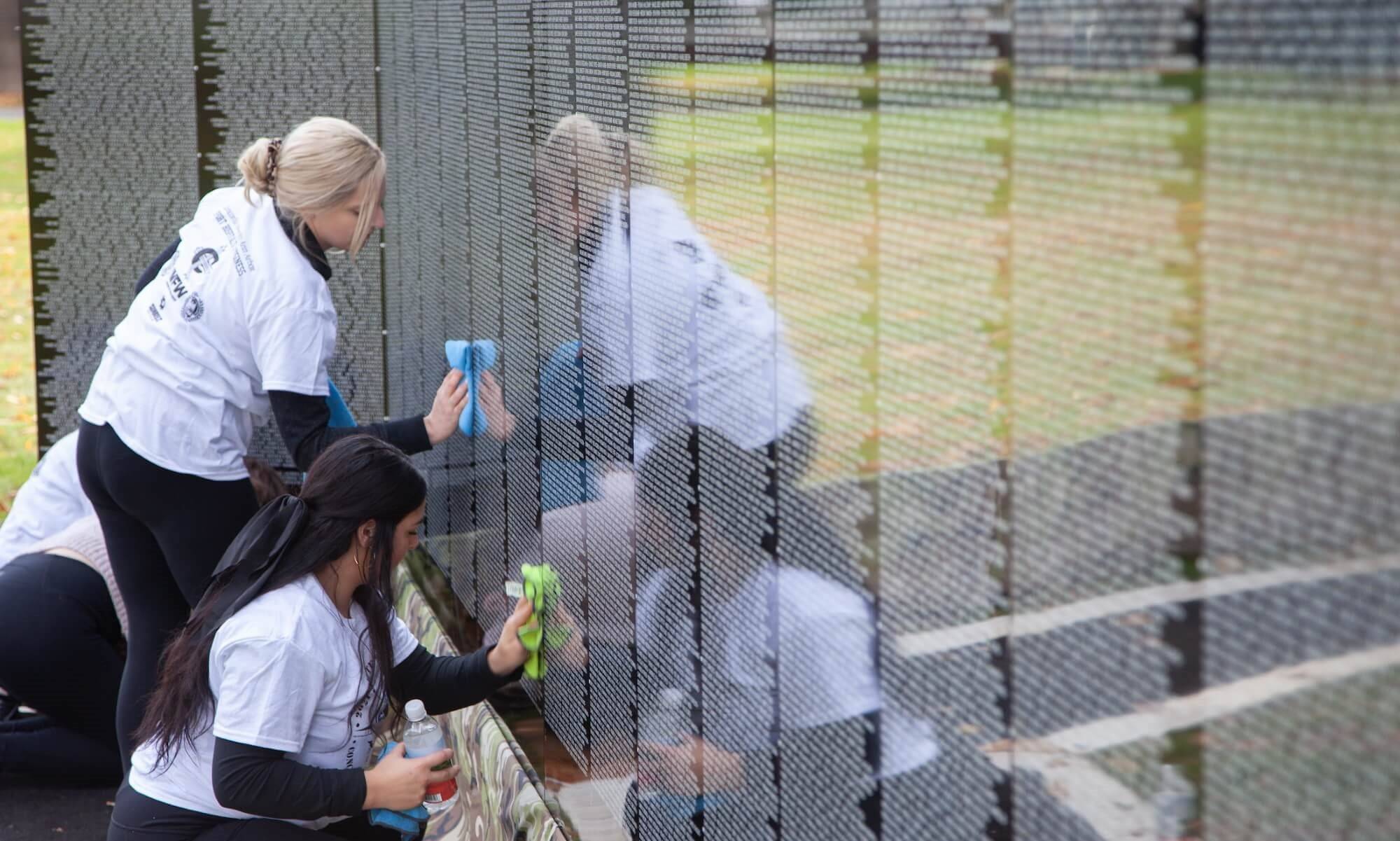 Throughout the trials and triumphs of 2021, God has been faithful to Concordia University Ann Arbor. This year has presented a myriad of changes from returning to campus to a transition of presidentship.
---
We have come to the end of another year! The Strategic Communications team took a moment to round up the top 10 most-read stories of 2021. Here are the news stories Concordians loved the most this past year.
1. Veterans Week: Showing how much Concordia Cares!
"Though I've only been at Concordia a short time, I came here because it's clear how much CUAA cares for the veterans on campus," said Bryant Lepic, CUAA's new veteran's outreach coordinator. "And I hope everyone will come out and take part in at least some of the activities we have planned for Veterans Week on campus."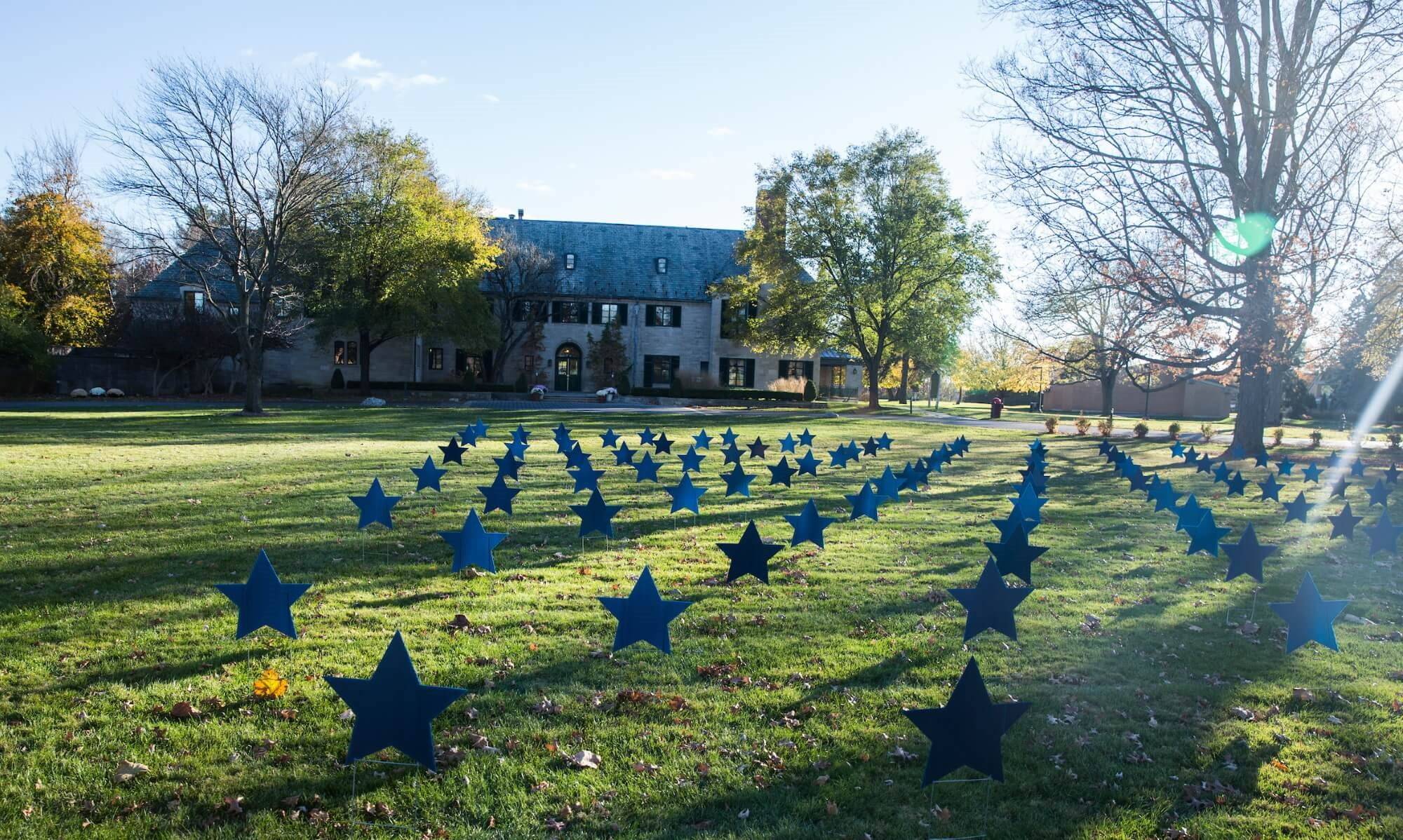 ---
2. 28-year-old Tyler Sigmon establishes endowment
It's not every day you see an alum establishing an endowment to their alma mater before they even turn 30 years old.
For those who know Tyler Sigmon ('19), this is no surprise. He is extraordinary in many ways. On Thursday, November 4, he officially established an endowment to Concordia University Ann Arbor to support students with disabilities.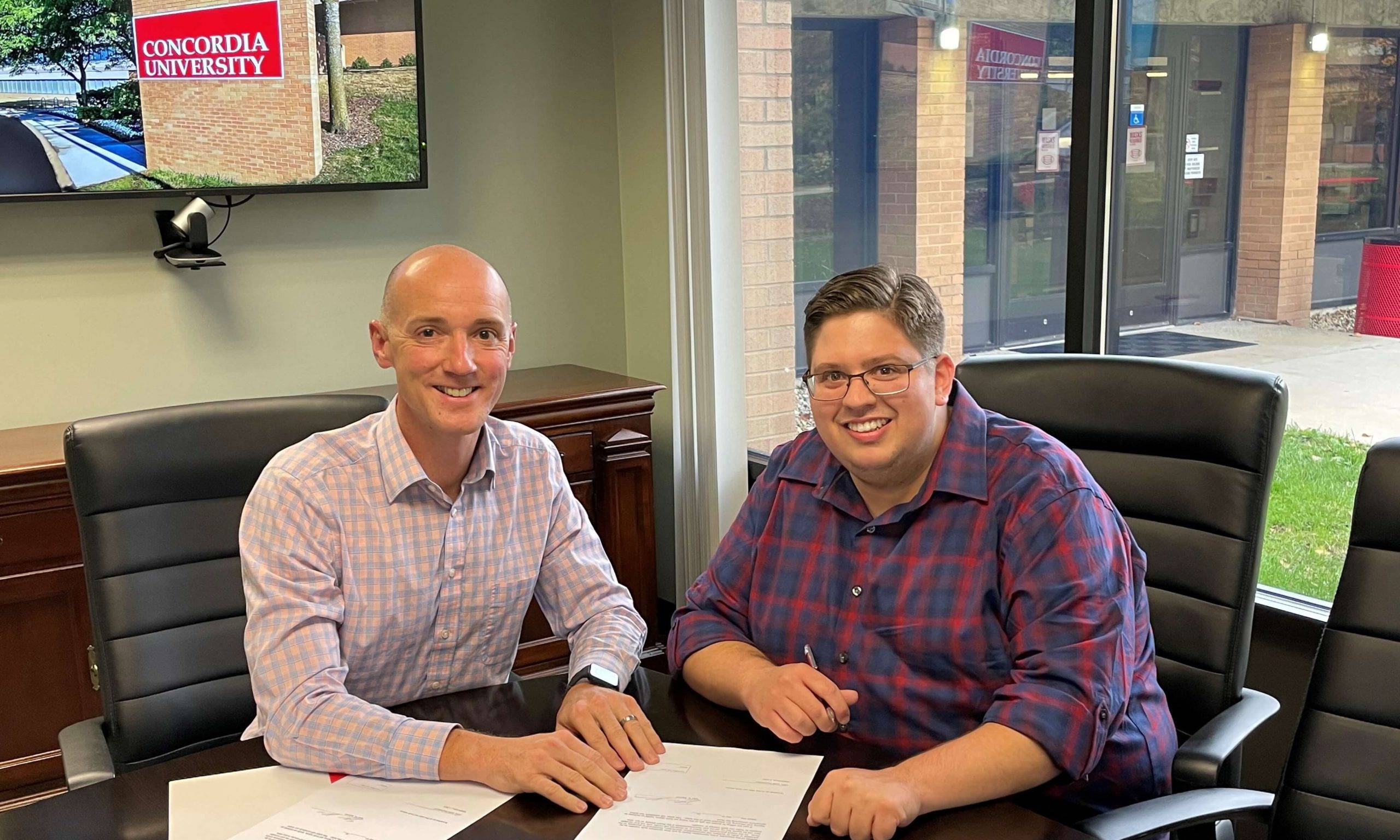 ---
3. Class is in session for Concordia's first-ever PA students
They're here! Concordia University Ann Arbor's inaugural cohort of physician assistant students began classes last week.
The start of spring 2021 semester at Concordia University Ann Arbor has marked a historical moment in university history, as the Master of Science in Physician Assistant Studies is officially underway. The 32-student cohort began orientation on January 24, 2021.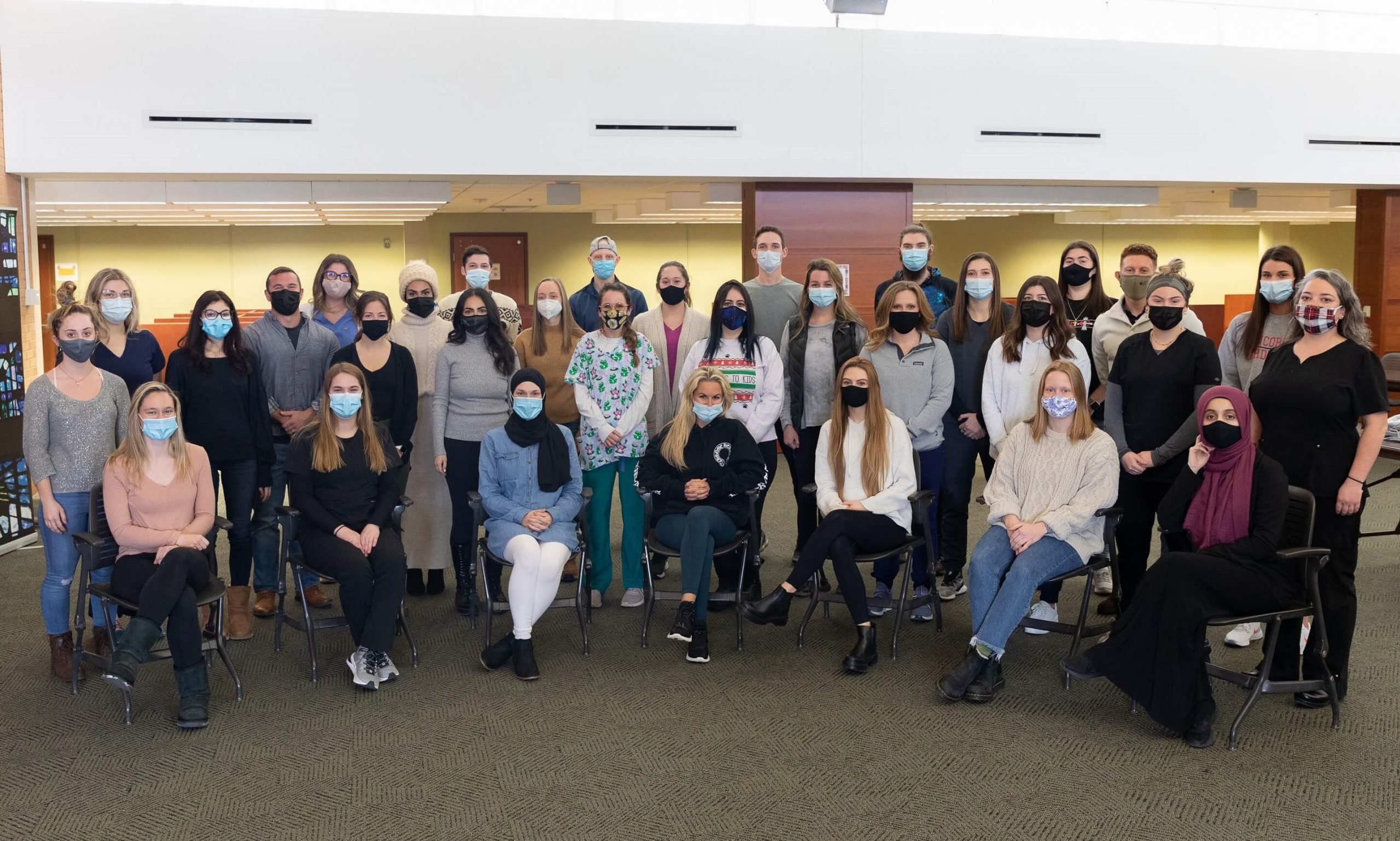 ---
4. The uncommon motivator boldly embracing her unknown
Meet Annie Leiding ('21), an athlete, role model, and exercise science major who's on a mission to help others love and accept what they've been given.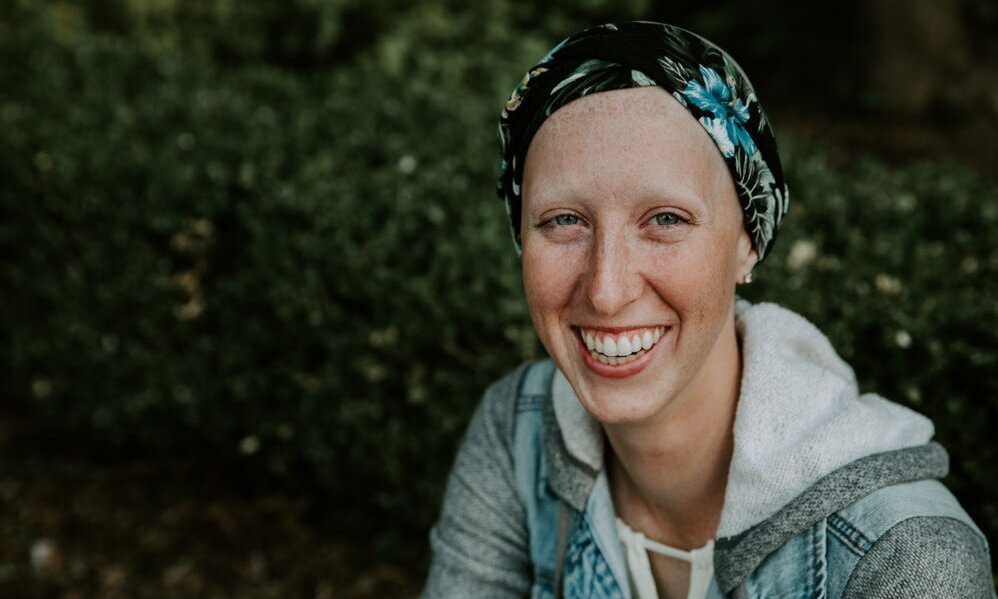 ---
5. Concordia's new Director of Enrollment brings dedication to Lutheran education
A familiar face at Concordia University Ann Arbor with strong Lutheran roots and campus loyalty is now heading up CUAA's admissions operations.
Kyle Thoms ('08, '17), who previously served as CUAA's Assistant Athletic Director for External Relations, has been named Director of Enrollment. He began his new role July 19.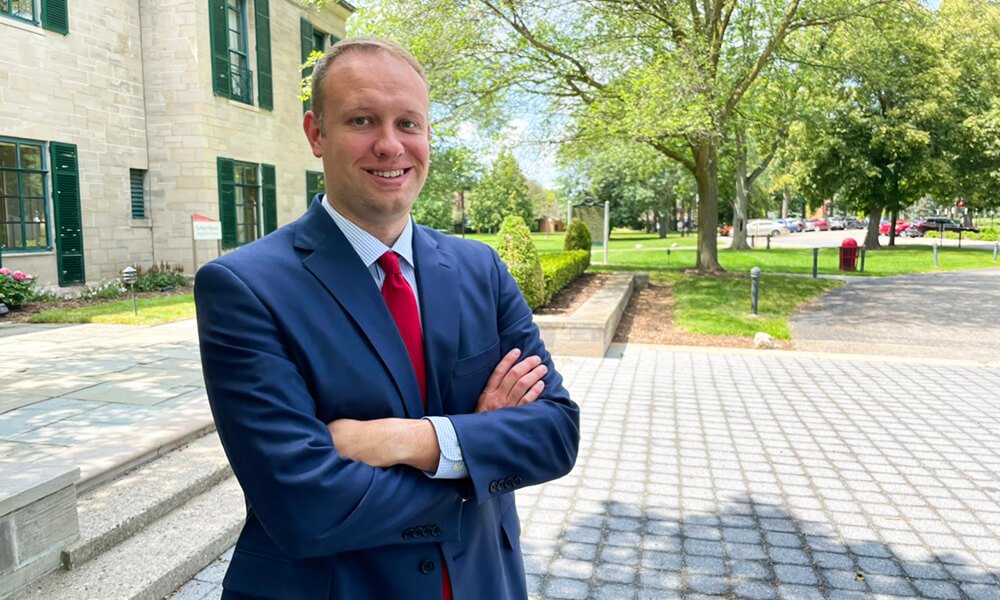 ---
6. Introducing the Ronald and Marvel Jones School of Nursing
Concordia University Ann Arbor announces a new name for the School of Nursing, more endowments for students, and a new center for innovation, all thanks to the generous hearts of a local couple.
Ronald and Marvel Jones are no strangers to CUAA. In 2018 the couple made their first transformational gift to the university after touring the School of Nursing and meeting with Assistant Vice President of Academics, Cindy Fenske, DNP. At the time, they created two endowments to support deserving students in need.
---
7. Sixth grade class surprises Foerster at Cardinal football game
Saturday, October 16 was a particularly special game for Andrew Foerster ('21), the starting defensive end on Concordia University Ann Arbor's football team.
Foerster is used to a stadium full of cheering fans at the Concordia Cardinals home football games. Last weekend's game held a special surprise for Foerster: His sixth grade student-teaching class attended the game to root him on.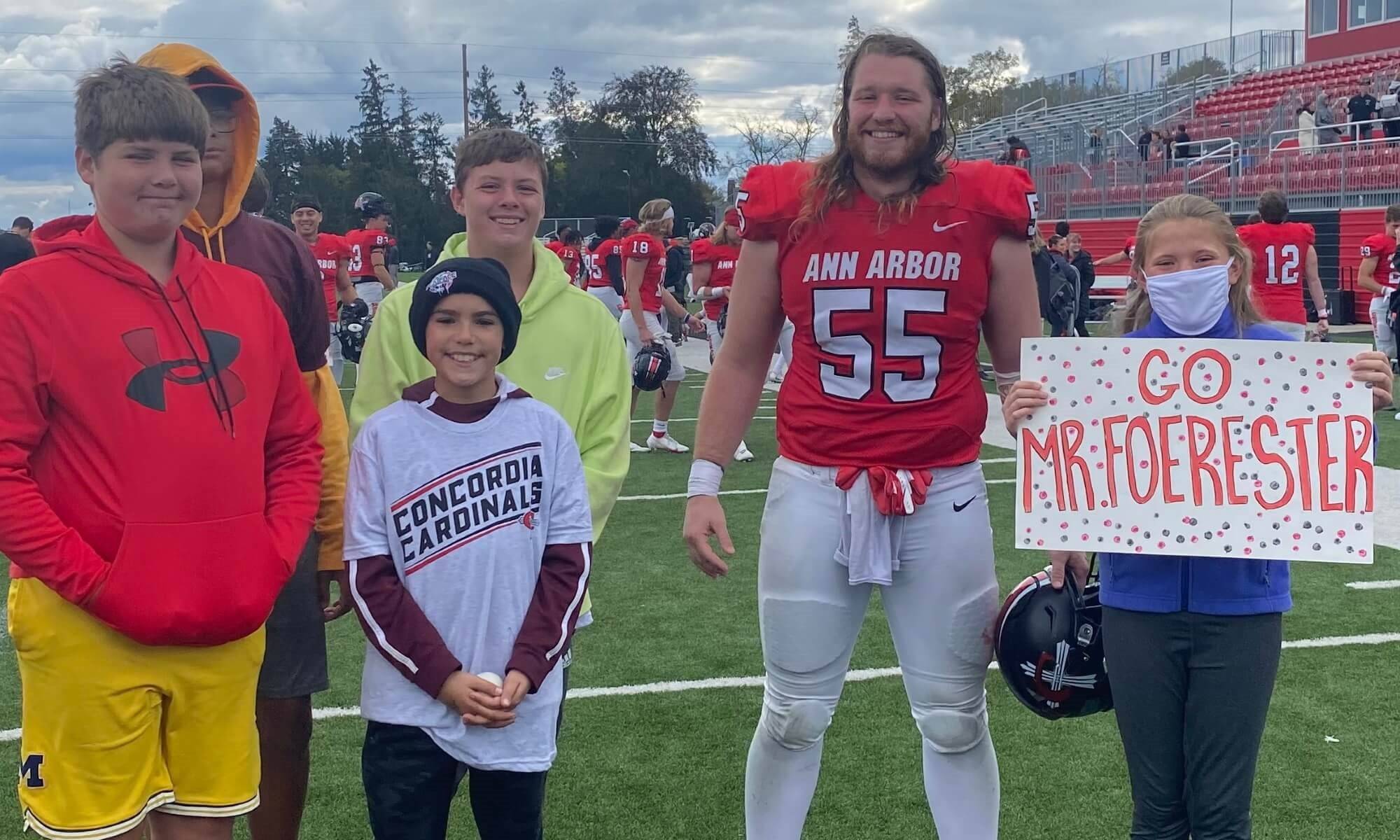 ---
8. Athletics reveals new Concordia Cardinals branding and logo
There is a new but familiar face joining the campus of Concordia University Ann Arbor this fall.
The CUAA Cardinals' Athletic Department has unveiled an updated Cardinal logo to kick off the 2021-22 academic year. The athletic department partnered with Mongoose Graphics to work through the redesign and establish a brand identity guide for the first time in the department's history.
---
9. The uncommon finance graduate taking it one day at a time
The last time James Olson ('21) celebrated his graduation, his life had just dramatically been turned upside-down.
In 2018, Olson was in the final days of his senior year at Charlotte High School when his dad, Rev. Tim Olson—a pastor at First Lutheran Church, died in a two-vehicle rollover crash on his morning drive to a coffee shop. A distracted driver had run a four-way stop. As valedictorian of his senior class, Olson was set to give the speech at his graduation two days later.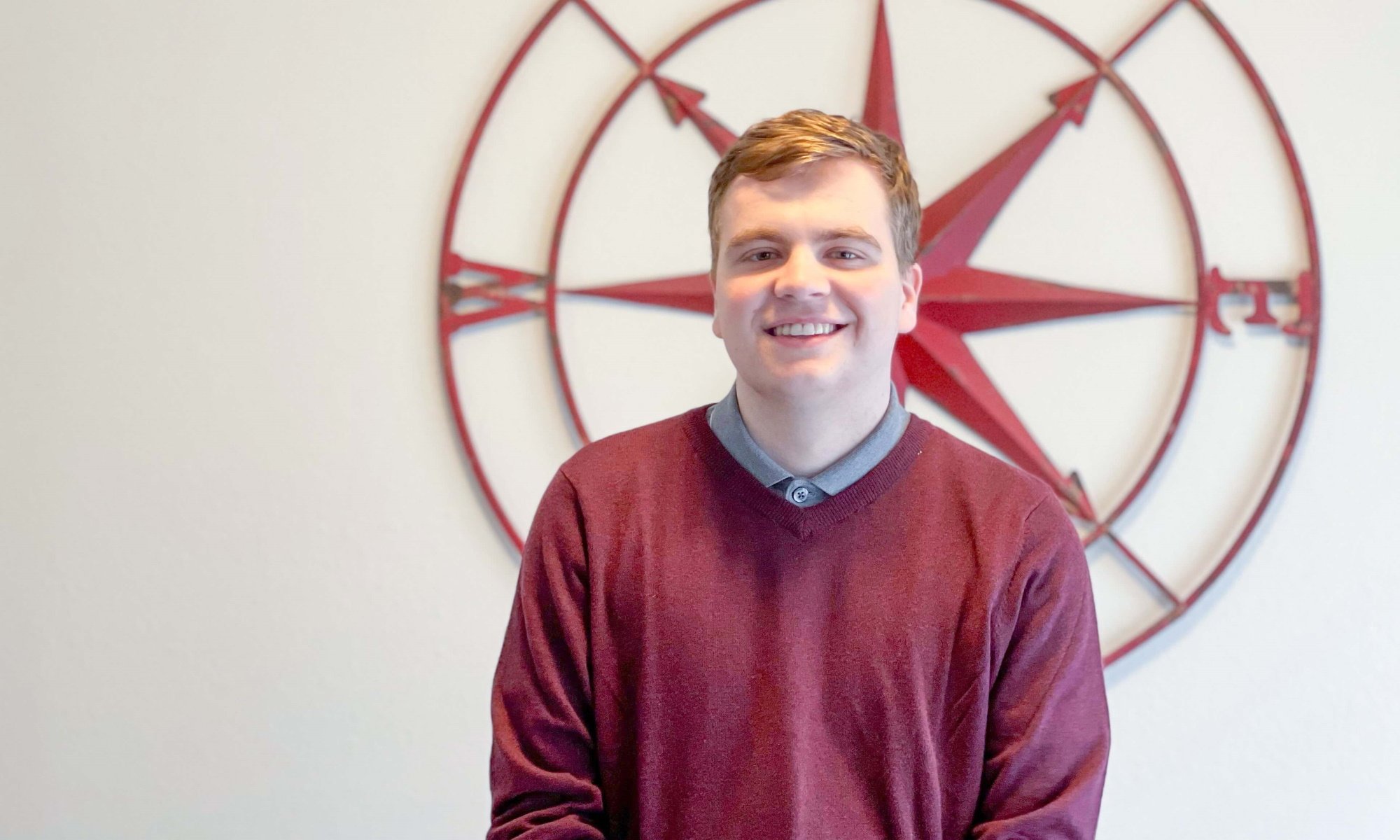 ---
10. CUAA athletic training alumni serve on D1 sidelines
College Game Day means something new to these CUAA athletic training alumni.
Graduates of Concordia University Ann Arbor's master's in athletic training are taking the field as professionals for the first time, some scoring roles with Division 1 athletic programs right out of graduation.
---
Keep up with all of the latest CUAA news, announcements, and stories at blog.cuaa.edu.
—
If this story has inspired you, why not explore how you can help further Concordia's mission through giving.